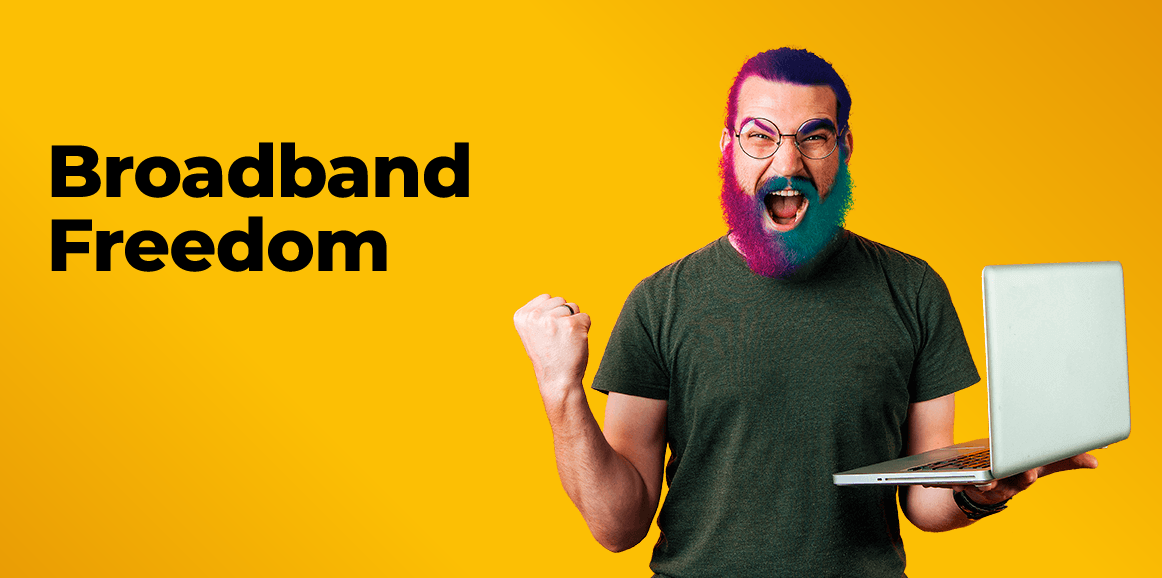 When you think of broadband services, it's all too easy to picture the giants – Virgin Media, Sky. and TalkTalk, to name only three.
The market is dominated by such well-known companies meaning newer enterprises can struggle for their share. But, these smaller organisations sometimes have an ace up their sleeve that helps them step up and stand out!
Broadband Freedom has done just that – stepped up and stood out! Broadband Freedom rewards all of its customers, not just new ones, with competitive prices and a wide variety of options to choose from. With a guarantee of 100% acceptance and no credit checks, customers can be assured that they will get exactly what is required. Our service has been given an 'excellent' rating on Trustpilot.
The customer journey from start to end is incredibly simple and stress-free. The packages range from a no-contract, monthly rolling plan to a 24-month contract, making it ideal for both short-term renters and long-term settlers and anyone who does not want to be tied into a long term broadband contract.
Each customer has the option to choose a broadband speed, from a basic 14 – 18Mb up to a mighty 63Mb with Broadband Freedom's Ultrafast broadband. On the whole, whether you are just an Insta scroller or a prolific Netflix streamer and gamer, there are speeds to suit everyone and every family and options to build your unique package.
Each customer is given 100 free minutes to landline or mobile each month, with the opportunity to add a call package, from only £3. There are 45 countries covered in the overseas package that will save an average of 90% compared to PAYG mobile phone costs.
The website contains an ever-growing vault of guides and blogs, from what's happening now in the world of broadband to how the future may be shaped, keeping visitors interested in the site.
Customers can be assured that Broadband Freedom does as much as possible on their behalf and they will be kept up to date regularly. With a UK-based customer service team, Broadband Freedom is only a quick call or email away if any questions need answering.