BLUE SKY FUNERAL OFFERS PRE-PLANNED FUNERAL PLANS FOR THE OVER 50s
A funeral plan is a simple and practical way to plan and pay for your funeral in advance. At Blue Sky Funeral Plans we offer a selection of 5 plans ranging from those who want a very simple funeral to those who wish for a more elaborate send off. All plans can also personalised to include any extra special touches.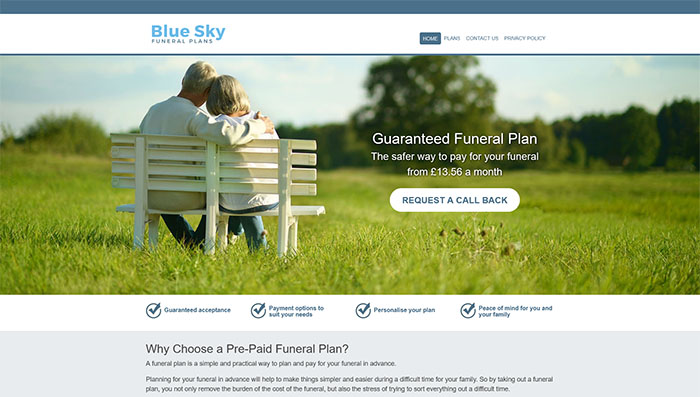 Blueskyfuneralplans.co.uk
Only available in the UK. Target audience is over 50s, with marketing available via Banners, Emails, Social Media, links and blogs. Only approved marketing material allowed.
Commissions are reported in real time through our proprietary tracking software. Blue Sky Funeral Plans is Maxx's own exclusive brand and can only be found on our affiliate network.
Payout: £5-10CPA per verified application.
Converts: When the customer has their details verified