LENDINGWING INSTALMENT LOANS FROM $500 – $50,000
Lendingwing connects consumers interested in a loans upto $50,000 with independent third-party lenders within the US while ensuring our customers receive the best possible outcome. The whole process is completed online, realtime whilst the customer is waiting for a decision.
We operate our own ping tree technology and have direct relationships with buyers, giving you the best opportunity to earn more without having to go through intermediaries.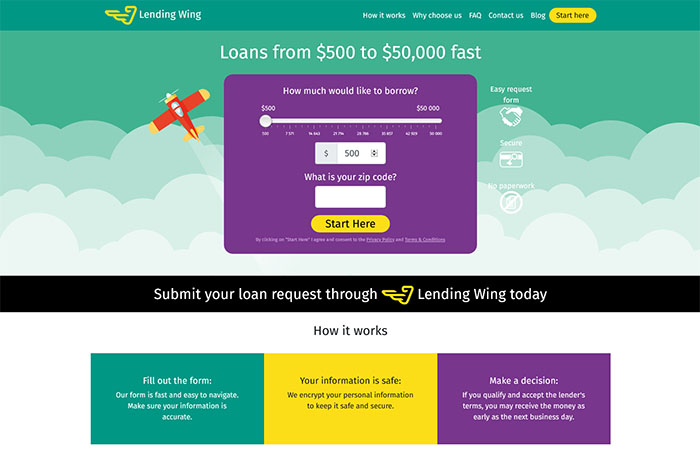 Lendingwing.com
There are a number of marketing channels available, including banners, emails and social media. Any emailers for this offer will need to follow the rules for emailing in the US.
Commissions are reported in real time through our proprietary tracking software. LendingWing is Maxx's own exclusive brand and can only be found on our affiliate network.
Payout: 90% rev share or fixed CPA
Converts: When the customer is redirected accepted by a lender