PIXIE LOANS IS AN ETHICAL, SHORT-TERM PAYDAY AND UNSECURED LOAN BROKER.
We work with a variety of lenders within the payday loan, car loan, homeowner loan and personal loan market, ensuring our customers receive the best possible outcome when searching for a loan. In addition to operating under regulations of the FCA, we only work with reputable lenders that are also registered with the Financial Conduct Authority, ensuring all lenders we work with operate on the same principles.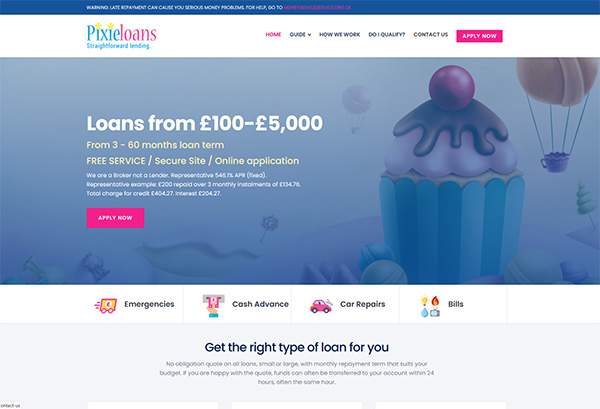 PixieLoans.co.uk
Our service is completely free for the consumer to use and is done online, no paperwork involved. The user receives a response and is paired with a lender immediately. Pixie loans offers loans from £100 – £5,000 with 3 – 60 month loan terms, that can be used for any purpose such as an emergency, bills, car repair, etc.
Commissions are reported in real time through our proprietary tracking software. Pixie Loans is Maxx's own exclusive brand and can only be found on our affiliate network.
Payout: £5.00 – £10.00 CPA
Converts: When the customer is approved for a loan