THEPAYDAYKING
The PaydayKing website is a free and safe service, with over 20 Years of experience, expertise and knowledge of finding loans across the U.S. Payday loans and Instalment Loans can be applied for and accessed through our secure mobile-friendly interface by simply registering online with a PC or mobile device. Submit your registration in real-time and you could get your funds in as little as one business day.
We operate our own ping tree technology and have direct relationships with buyers, giving you the best opportunity to earn more.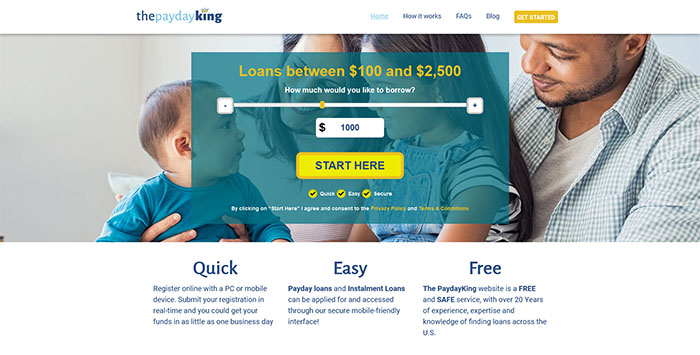 Thepaydayking.com
Available only in the USA. Targeted at individuals looking for payday / short term loans in the US, from $100 – $2,500 – check here for which States these loans are available. We also have two additional geo targeted sites for Texas and California, to allow more focused campaigns on these two states.
Commissions are reported in real time through our proprietary tracking software. Thepaydayking is Maxx's own exclusive brand and can only be found on our affiliate network.
Payout: 90% rev share or fixed CPA
Converts: When lender accepts the customers application